Placemaking
Recurring Event
The Flash Dine is one of our most popular projects -- centered around community and the celebration of vibrant, communal public spaces.
The idea is simple... a community event bringing together people of all ages, races, and nationalities to enjoy a Bring-Your-Own-Everything community picnic. It is always 100% free, family-friendly, and centrally-located in a great public space. But there is a twist... The location is kept secret until just hours before the event!
Attendees are instructed to sign up for the email list to receive the secret location announcement, and then..... We Flash Dine!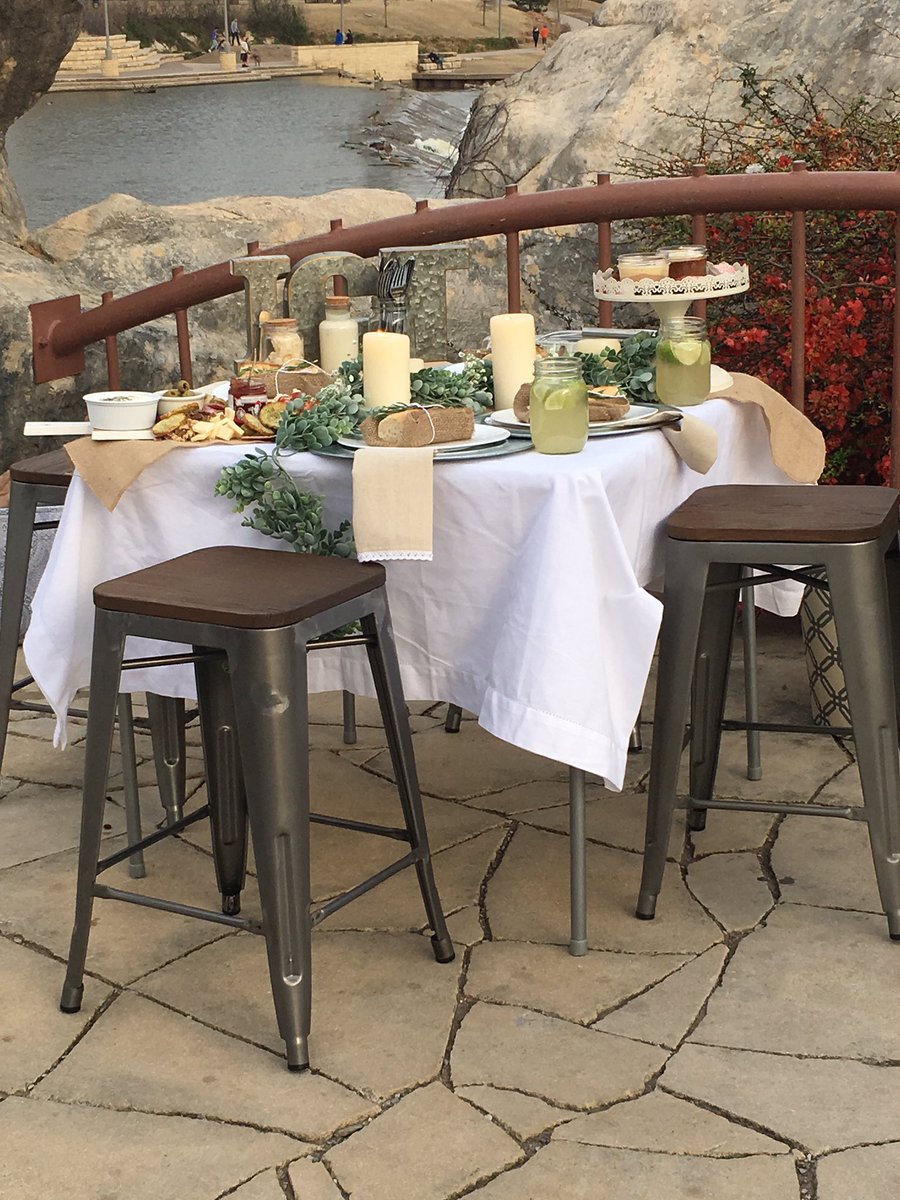 Details
Location:
(Shhhhh..... it's a surprise!)
CHECKLIST:
- folding table (banquet or card table)
- folding chairs
- table cloth
- table decorations (candles, etc) if you feel inclined
- food and beverage
- plates, utensils
- a willingness to make new friends
QUOTED
"The thing I liked best about the ICT Flash Dine: The neighboring table had too much delicious potato salad so insisted that our table have some. When a man asked me for some paper towels because he'd forgotten napkins for his family of five children, people started rushing forward with napkins not just for him but for me. Finding other ways to share and get to know one another would be great." -- Annie Calovich, ICT Flash Dine attendee
"We had a fantastic evening. Thanks for bringing our community together around something so positive!" -- Ginny Ellis, ICT Flash Dine attendee
"It was amazing how organic the evening progressed.....everyone seemed to genuinely enjoy themselves and was sharing their food with one another even though they did not know one another." -- Keith Fulton, ICT Flash Dine attendee
"It's been a long time in the making, but I can now say I LOVE Wichita! Last night I gathered with 249 other people from our community for dinner... Powerful beyond words... Get out... connect and experience your city!" -- Leann Moore, ICT Flash Dine attendee
Partner
We often team up with local nonprofits to hold Flash Dines as fundraisers. To learn more, download the PARTNER INFO SHEET or contact us.
If you are an artist, musician, performer, or local business interested in playing a part in the next Flash Dine (or any of our projects) please join our network.